How to Make Your Own Beard Oil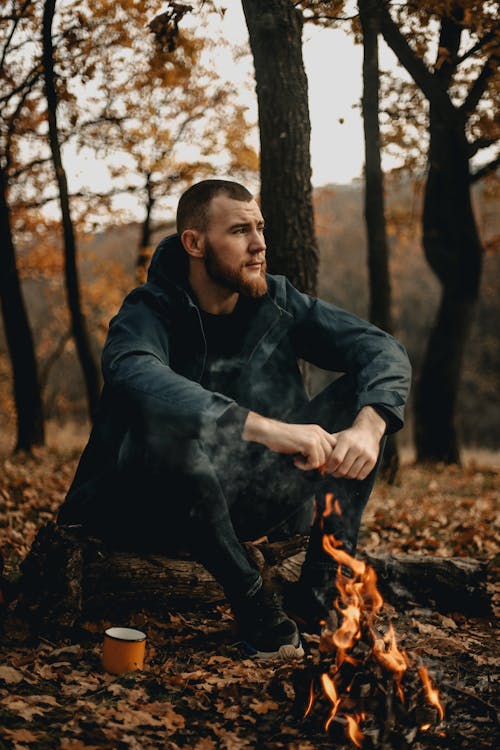 This post may contain forms of advertising, sponsorship, paid insertions or other forms of compensation. Please read my full disclosure: https://thegreencrunchymother.home.blog/disclaimer/
Disclaimer: I have no formal training in nutrition, essential oils, or toxin free living. I am just a self taught mum who wants the best for her children and to share what works for my family, and what does not! Just because it works for my family it does not mean that it will work for you. Always consult with a professional if you are ever in doubt concerning the content written on my website. To read my full disclaimer, please see: https://thegreencrunchymother.home.blog/disclaimer/
Some say a beard is one of the most classic symbols of manhood, and a natural adornment for the face. A lot of people are still learning what it really means to care for a beard. Unkempt hair can be coarse, dry, and in some cases it can even smell really bad. One great way to handle all of those things would be to create and use your own beard oil.
This article will teach you how to make your very own beard oil.
Selecting Your Oils
Most essential oils have many of the qualities that you would be looking for in creating your very own beard oil. The possibilities are endless. There are several oils that are considered standard for this. For example, tea tree oil, lavender, cedarwood oil, sage oil, cinnamon bark oil, peppermint and rosemary are all considered excellent for making your beard oil. You'll only need a few drops of each of these unless you're planning to make a large quantity.
Next you will want to find a good carrier oil for these other more potent oils. I recommend Jojoba because it's the closest to sebum that your skin produces and works well with your own natural oils. Other good carrier oils are sweet almond oil, or coconut oil because they typically are easy on the skin, and very few people have allergic reactions to them.
Oils like those listed above are all pretty good at killing or reducing pathogens and delivering nutrients to your hair and hair follicles.
Oiling the Beard
The first thing that you will want to do is start with a completely clean beard, preferably after a shower. Be sure that you dry it almost completely. Next, get a small bowl or wide cup, and a fork or a whisk, and a towel in case you spill oil somewhere.
Now that you have some oils that you can choose from, you only have to set the stage. One really easy way to do this would be to grab the small bowl/cup and add about 3 tablespoons of your chosen carrier oil to it.
Pick two of the more potent oils, (Tea tree oil, lavender, cedarwood oil, sage oil, cinnamon bark oil, peppermint and rosemary) and add 4 drops of each to the carrier oil.
Mix the oil carefully, but thoroughly.
With both hands, dab your fingers into the mixture and spread it about your fingers, then run both hands through the hair on your cheeks working towards your mouth. Massage the oil in, all the way down to your face, and wipe any excess oils and you're ready for the night!
Do you use or make your own beard oil?