Essential Ingredients for Homemade Beauty Products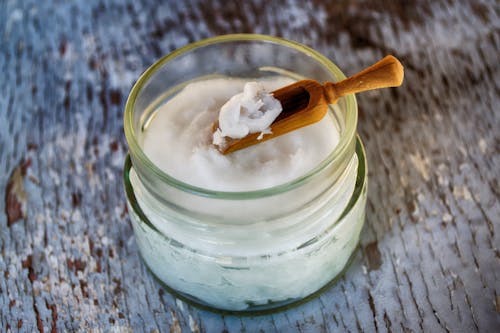 This post may contain forms of advertising, sponsorship, paid insertions or other forms of compensation. Please read my full disclosure: https://thegreencrunchymother.home.blog/disclaimer/
Disclaimer: I have no formal training in nutrition, essential oils, or toxin free living. I am just a self taught mum who wants the best for her children and to share what works for my family, and what does not! Just because it works for my family it does not mean that it will work for you. Always consult with a professional if you are ever in doubt concerning the content written on my website. To read my full disclaimer, please see: https://thegreencrunchymother.home.blog/disclaimer/
For those that already know me, I love making products from scratch and I am always willing to try something new. I can see the eye rolling now, she is at it again, making her homemade recipes!
Why make your own natural beauty products? Not only is it economical, but you also are avoiding the harsh chemicals that commercial products may contain. Another advantage to making your own homemade products, it is less expensive than the "all natural" store-bought stuff. I have purchased many "all natural" and organic products in the past and I found them costly and as not as effective as my homemade recipes.
Did you know when you select conventional, non organic beauty products, you are infusing your body with toxins and other dangerous additives? Have I convinced you yet?
If you have already started thinking about making your own homemade beauty products, it's good to know the types of ingredients you might need. You probably have most of the ingredients in your kitchen already and you might just need to purchase a few things to get started.
In this article, I have put together a list of ingredients to help you get started. Think of this as your very own personalized grocery list for making your homemade beauty products!
Most Common Ingredients for Homemade beauty Products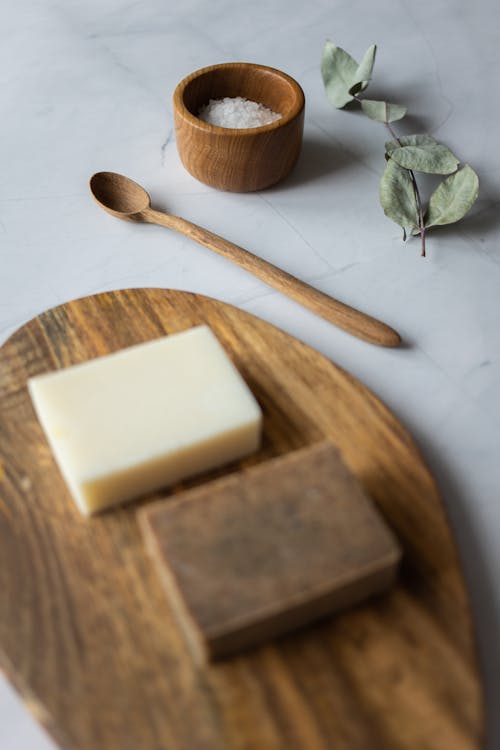 Glass Storage Containers – You want to always be on the lookout for used glass storage containers that you can use to keep your handmade products fresh and ready to use.
Wood Utensils – In many cases, you'll need to mix ingredients using either stainless steel, glass, or wood. Wood utensils are great for ensuring you don't accidentally put plastics into your products.
Aloe Vera Gel – You can order this in bulk via Amazon and find it at stores like Hobby Lobby. This is going to be an ingredient in many skin soothing solutions. You can also use it as-is.
Baking Soda – You probably have this already if you ever bake. But baking soda is an excellent ingredient for many beauty products too, including face masks, bath bombs, and tooth-whitening treatments.
Carrier Oils – Almond oil, olive oil, and a variety of other oils that you like based on your skin type and needs are great to have around.
Castile Soap – You can make your own, but it's safe to buy it too. You can get it from a variety of places, from Target to Walmart and Amazon. And here is a recipe to make your own castile soap: http://nwedible.com/how-to-make-diy-liquid-castile-soap/.
Citric Acid – Amazingly, you can buy this at any Walmart, and it's the biggest secret ingredient of all. It's used for food preservation, and you can get it at the grocery store near the canning supplies.
Coconut Oil – You don't even need to use this in a recipe to make it into a beauty product. Buy cold-pressed virgin coconut oil that is suitable for cooking to get the best ingredient.
Epsom Salts – This type of salts helps lower the build-up of lactic acid in your body when you soak in it. It helps reduce pain and inflammation. You can buy this at any store like Walmart, often near the foot products.
Essential Oils – When you buy essential oils, it's imperative that you find a high-quality product with a good reputation, so ensure it really is an essential oil and not the essence of essential oil.
Fresh and Dried Herbs – You can grow these in your own kitchen garden if you want to, but you can also buy in bulk at almost any ethnic store. You can use them for soap and other products.
Vegetable Glycerin – You can order this in bulk via Amazon, or you can buy smaller amounts at Hobby Lobby. This is good for making soaps, lotions, bubble bath, hair detangler, and more. It basically softens anything you put it with, even your skin in a bath.
Whole Foods – Oatmeal, organic tea, raw honey, salts, sugars, and eggs are all great ingredients to have on hand for beauty product making.
Witch Hazel – This is one of those natural products that your great grandma always had on hand, and it has made a comeback. Used alone it's a tremendous mild and calming astringent for your skin.
Vitamin E Oil – You can buy a high-quality vitamin E oil in the vitamin aisle that is perfect for use on your skin. The trick is always to get the kind of oil you can eat.
Arrow Root Powder – This makes a great thickening agent for all sorts of products.
Rose Water – Used in recipes or on its own, rose water is the original skin-softening, redness-reducing, calming, pleasant-smelling, low allergy component of many products.
What products do you use to make your own beauty products? Is something missing from this list that you would like to add?