How To Make Your Own Homemade Deodorant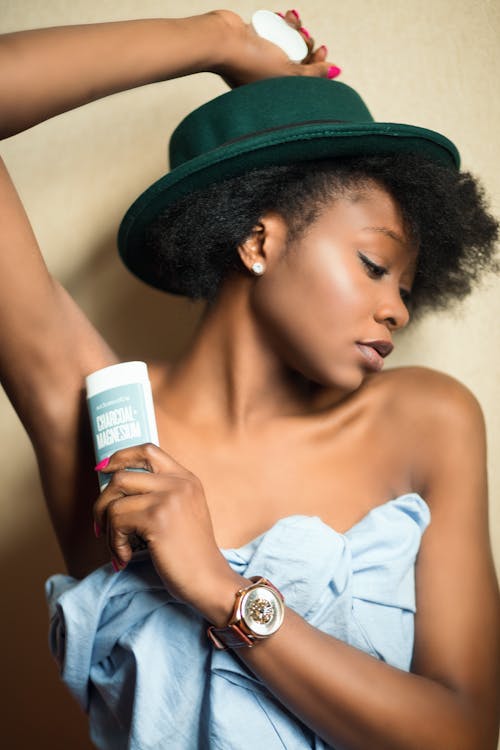 This post may contain forms of advertising, sponsorship, paid insertions or other forms of compensation. Please read my full disclosure: https://thegreencrunchymother.home.blog/disclaimer/
Disclaimer: I have no formal training in nutrition, essential oils, or toxin free living. I am just a self taught mum who wants the best for her children and to share what works for my family, and what does not! Just because it works for my family it does not mean that it will work for you. Always consult with a professional if you are ever in doubt concerning the content written on my website. To read my full disclaimer, please see: https://thegreencrunchymother.home.blog/disclaimer/
Let's talk about stinky armpits, no one wants them, right? For those that already know me, I love making products from scratch and I am always willing to try something new. I can see the eye rolling now, she is at it again, making her home made recipes! This time I am making homemade deodorant!
Why chose a natural deodorant? Not only is it economical, but you also are avoiding the harsh chemicals that commercial deodorants contain. Another advantage to making your own homemade deodorant, it less expensive than "all natural" store-bought deodorant. I have purchased many "all natural deodorants" in the past and I found them costly and as not as effective as this homemade recipe. Many of these brands did not work as well as I had hoped, especially considering the cost.
Did you know when you select conventional deodorant, you are infusing your armpits with aluminum and other dangerous additives? Have I convinced you yet?
Conventional deodorants and cosmetics tend to contain many unsafe ingredients that can be hazardous your health. Many conventional cosmetics and deodorants contain:
Aluminum – This is the main ingredient in most conventional hygiene products. Aluminum is a metal that has been linked to breast cancer in women and increased risk of Alzheimer's disease and other neurological diseases.
Parabens – This is a synthetic preservative that can be found in several hygiene products. The main worry with parabens is that these chemicals can disrupt the hormonal balance.
Propylene glycol – This is a petroleum based material. Studies have shown that propylene glycol can harm the central nervous system, liver, and heart.
Phthalates – These are chemicals that have been linked to several health issues that include birth defects.
Triclsoan – This chemical has been classified as a pesticide by the FDA. The Environmental Protection Agency has identified it as a "probable carcinogen".
This homemade recipe is very simple to make. Keep in mind, I have heard from the " on line " community that many folks get skin irritations with the baking soda. My best advice is to adapt the baking soda accordingly. I would recommend doing a "small skin test" before applying under your arms.
I have started using this recipe and I have to say that I am very pleased with the results. It really works!
You can purchase your ingredients at a health food store, your local grocer, or any dollar store if you are on a budget.
Ingredients for Homemade Deodorant
12 Tablespoons of coconut oil.
8 Tablespoons of baking soda ( use less if you are sensitive to this)
8 tablespoons of arrowroot or cornstarch.
essential oils are optional.
Directions
Mix baking soda and arrowroot together in a medium sized bowl.
Mash in coconut oil with a fork until well mixed.
Add essential oils (optional)
Store in small glass jars or old deodorant container.
I love feedback ! Please let me know what you think of this recipe. Did it work for you?
Disclaimer: Do not use these ingredients if you have any allergies to them. If you are in doubt about using this homemade recipe, consult with your doctor or pharmacist.