How to Make Your Own Pumpkin Puree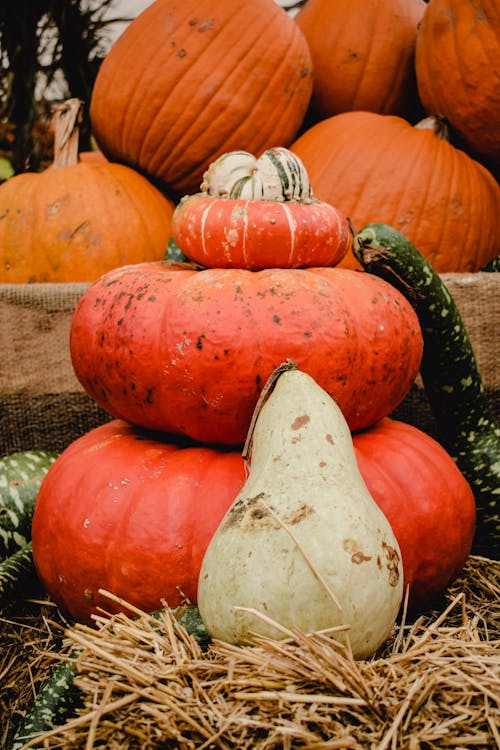 This post may contain forms of advertising, sponsorship, paid insertions or other forms of compensation. Please read my full disclosure: https://thegreencrunchymother.home.blog/disclaimer/.
Disclaimer: I have no formal training in nutrition, essential oils, or toxin free living. I am just a self taught mum who wants the best for her children and to share what works for my family, and what does not! Just because it works for my family it does not mean that it will work for you. Always consult with a professional if you are ever in doubt concerning the content written on my website. To read my full disclaimer, please see: https://thegreencrunchymother.home.blog/disclaimer/
It's the season of the pumpkins and they can be found so easily at any grocery store or farmers market. One of the many things that I love about country living is the easy access to several outdoor markets. At these events, the local farmers and crafters in the area gather all in one area to sell their goods and show off their many talents.
So what exactly can you find at these outdoor markets? You can find plenty of baked goods, homemade soaps, crafts, fresh produce, and so much more.
If you are interested in using pumpkin for more of your healthy meals this fall, why not make your own puree? This can also save money and is the healthiest option since nothing is processed and packaged. It is actually a lot simpler than you might think.
This article will teach you how to make your own home made pumpkin puree.
Choosing and Prepping the Pumpkin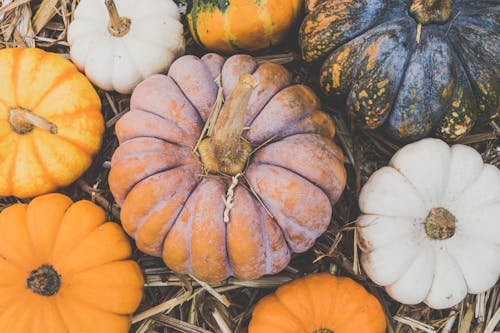 Before you get to making your pumpkin puree, you have a few preparation steps to begin with. This starts with selecting the right pumpkin. Keep in mind you are going to be roasting the pumpkin in the oven after cutting it in half or into quarters, so you need it to be small enough to fit properly. It is better to go with multiple smaller pumpkins than just one massive pumpkin, or it might be difficult to cut and roast.
After selecting your pumpkin, cut them in half and remove the pulp and seeds from the center. Keep the seeds in a separate bowl if you intend to roast them later. Remove most of the pulp and seeds from the pumpkin, though, don't worry if there is a little remaining. This is not as important as when you are planning to carve a pumpkin.
Roasting Your Pumpkin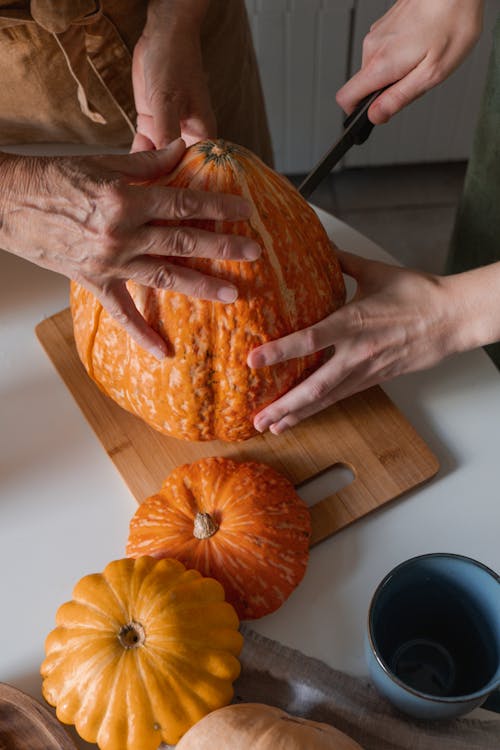 Once you have cut open your pumpkin and removed the seeds and pulp, you are ready to roast it. You should have your oven turned onto 350 degrees Fahrenheit for this. While the oven is preheating, grab a baking sheet and put the pumpkin halves directly on it. There is no need to use parchment paper or aluminum foil. If you chose a larger pumpkin, you may need to cut it into quarters and possibly use more than one baking sheet.
When the oven is preheated, put the pumpkin in the oven and roast for about 30-45 minutes, or until it is tender. You can easily test this with a fork. Your pumpkin flesh should be a light golden brown colour when it is done roasting.
Making the Pumpkin Puree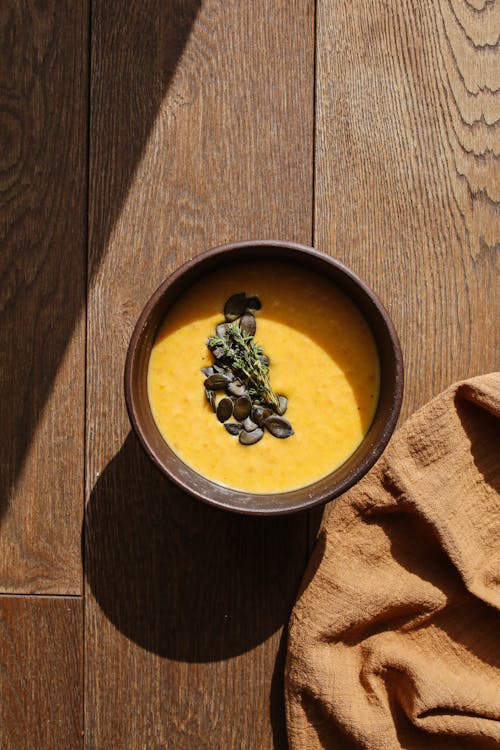 When the pumpkin is done cooking, remove it from the oven and let it cool. Once cool, you can start making your puree. Remove the skin from the pumpkin or just scoop out the flesh. The skin should be easy to remove now that it is fully roasted. Get out your food processor and start placing large chunks of pumpkin inside. All you need is a little water and the pumpkin, and it will turn into puree easily. You can also mash it first with a potato masher before putting it in. Store it in a container with a lid, and place it in the refrigerator.
Enjoy!